Grand Paris Express: a metro for the greater Paris area
The most ambitious sustainable mobility project in Europe.
A visionary project harnessing sustainable mobility to improve the quality of life in a large metropolis; a once-in-a-lifetime chance to link the periphery with the city center; an effective tool for enhancing the value of a sprawling urban conglomerate. All this and more is the Grand Paris Express, a massive 200-kilometer long group of subway lines that will connect almost all the suburbs in the Île-de-France in a few years. It promises to transform the physiognomy of one of Europe's largest cities. The Grand Paris Express thus becomes the infrastructure of the Greater Paris Metropolis, the sustainable answer to the growing need for mobility.
The work is the natural evolution of the Paris metro, first (the first line was inaugurated in 1900), and then of the RER (the regional train that connects the city center with the external areas) and it's part of the ambitious goal of making Paris into a carbon neutral city, completely powered by renewable energy, by 2050.
As part of the Grand Paris Express, Webuild and  French partner NGE are developing 11 kilometres of tunnels for Line 16 along with four stations between Aulnay-sous-Bois and Chelles. They have already completed another project together: Lot 4 of Line 14 South that stretches 4.1 kilometres to Orly Airport in the south of Paris.
Together, Lot 2 of Line 16 and Lot 4 of Line 14 South will contribute to reducing up to 385,000 cars a day from the streets of Paris, thereby avoiding up to 81,000 tonnes of CO2 emissions every year. Paris aims to become carbon neutral by 2050.
Webuild for the Grand Paris Express
The Grand Paris Express thus becomes the infrastructure of the Greater Paris Metropolis: the sustainable answer to the growing need for mobility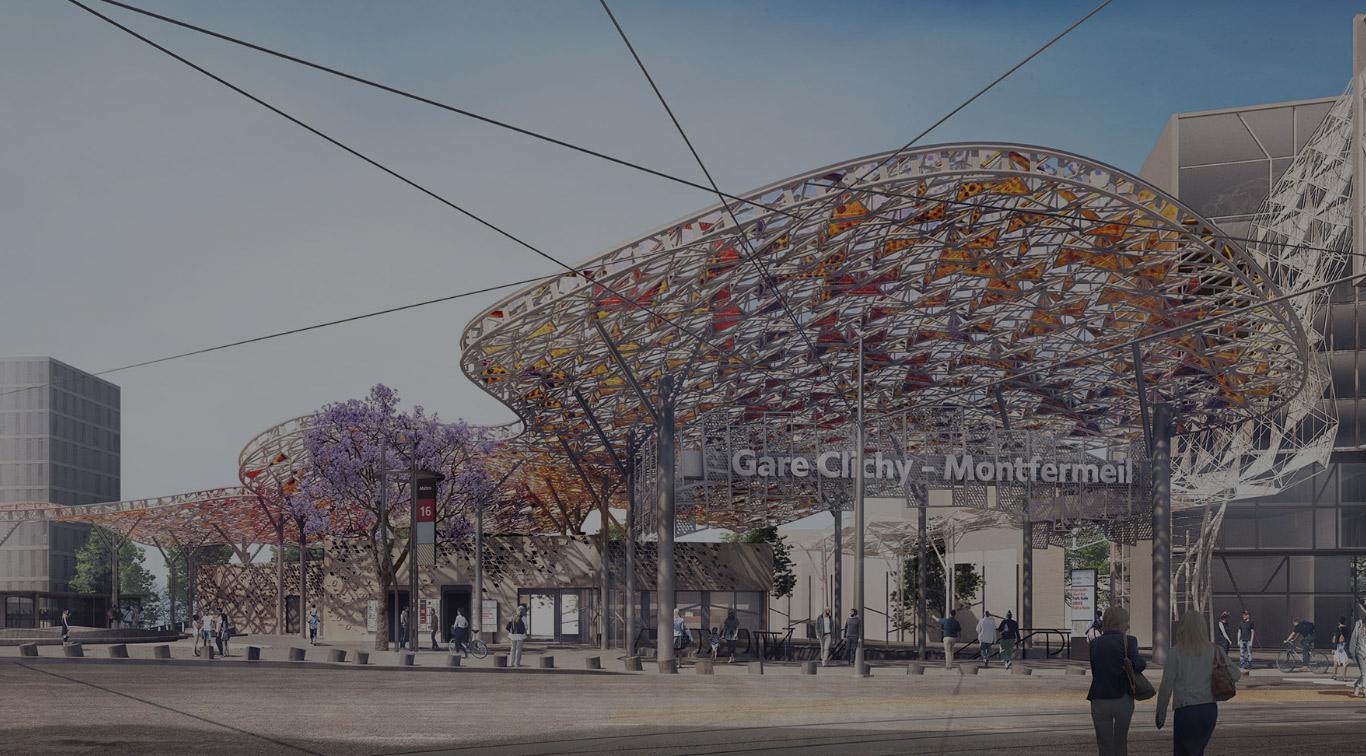 Grand Paris Express Linea 16 - TBM "Mireille" - Breakthrough TBM 8 at Clichy Montfermeil Station
We are very proud to be able to work on a second project within the parametres of the Grand Paris Express, given the strategic role played by the transport system in the city, as well as the long-term vision that has led to the development of the largest initiative of sustainable mobility in Europe
PIETRO SALINI, CEO SALINI IMPREGILO
Grand Paris Express: Main Project KPIs
Tomorrow's Paris is rising from the construction sites
+ + +
expected investment of about €35 billion
Grand Paris Express: a metro for the greater Paris area
Information material - Bridge project over the Strait of Messina