Red Line North Underground, Doha Metro System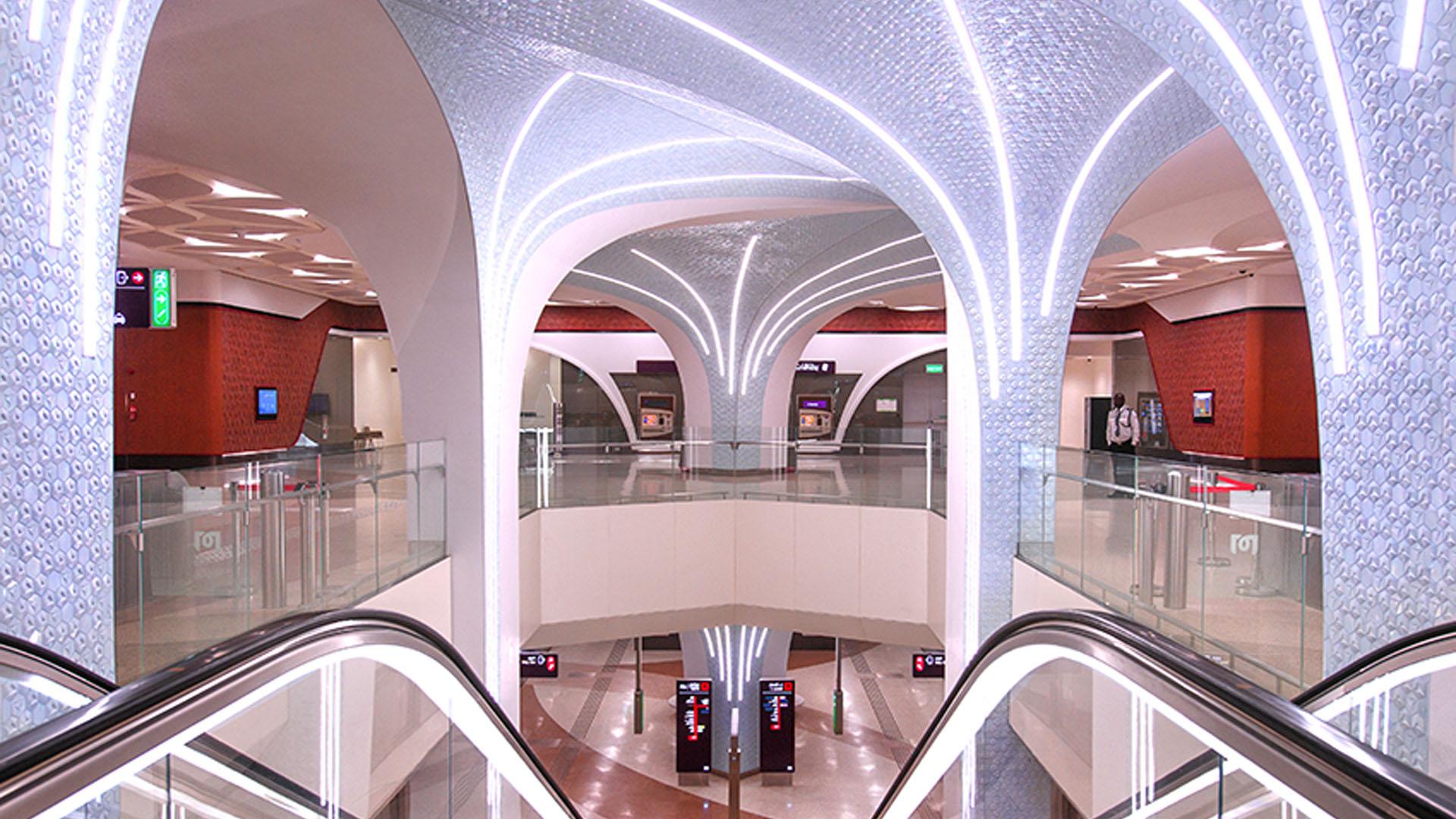 The "Red Line North Underground" extends in a northerly direction from the station of Mushaireb, for a length of approximately 13 km through seven new underground stations.
The project involved the excavation of two parallel tunnels, one in each direction, approximately 11.6 km long with an internal diameter of approximately 6.17 m.
The "Red Line North Underground", together with a further 3 metro lines, forms part of the project to build the new infrastructural mobility system promoted by Qatar under the scope of the National Development Plan for 2030 (the "Qatar National Vision 2030").
Awards:
The project won Qatar Sustainability Awards 2017 and in 2018 won the RoSPA Silver Award for its strong health and safety performance in 2017, qualifying as one of the projects with the best practices in its sector.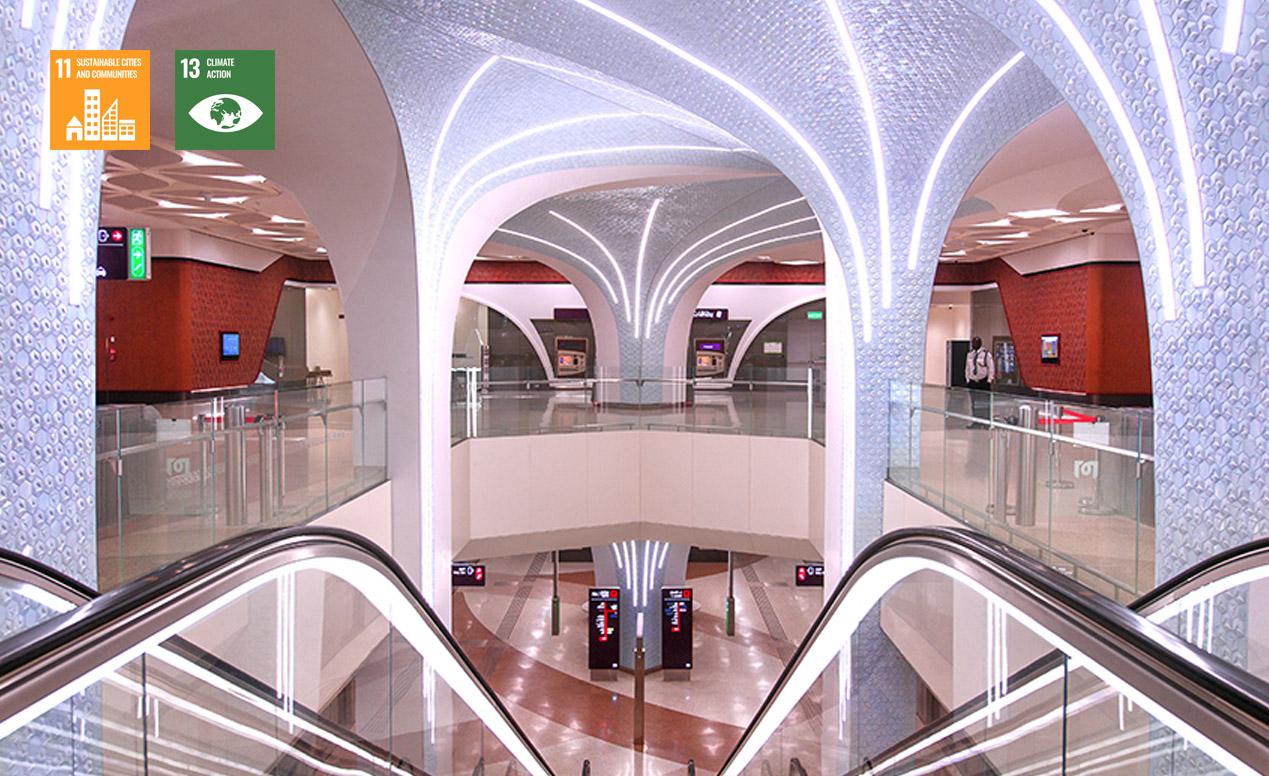 + + +
passengers trips per day by 2021
+ + +
Cars taken off the road per day
+ + +
t of Co2 emissions avoided per year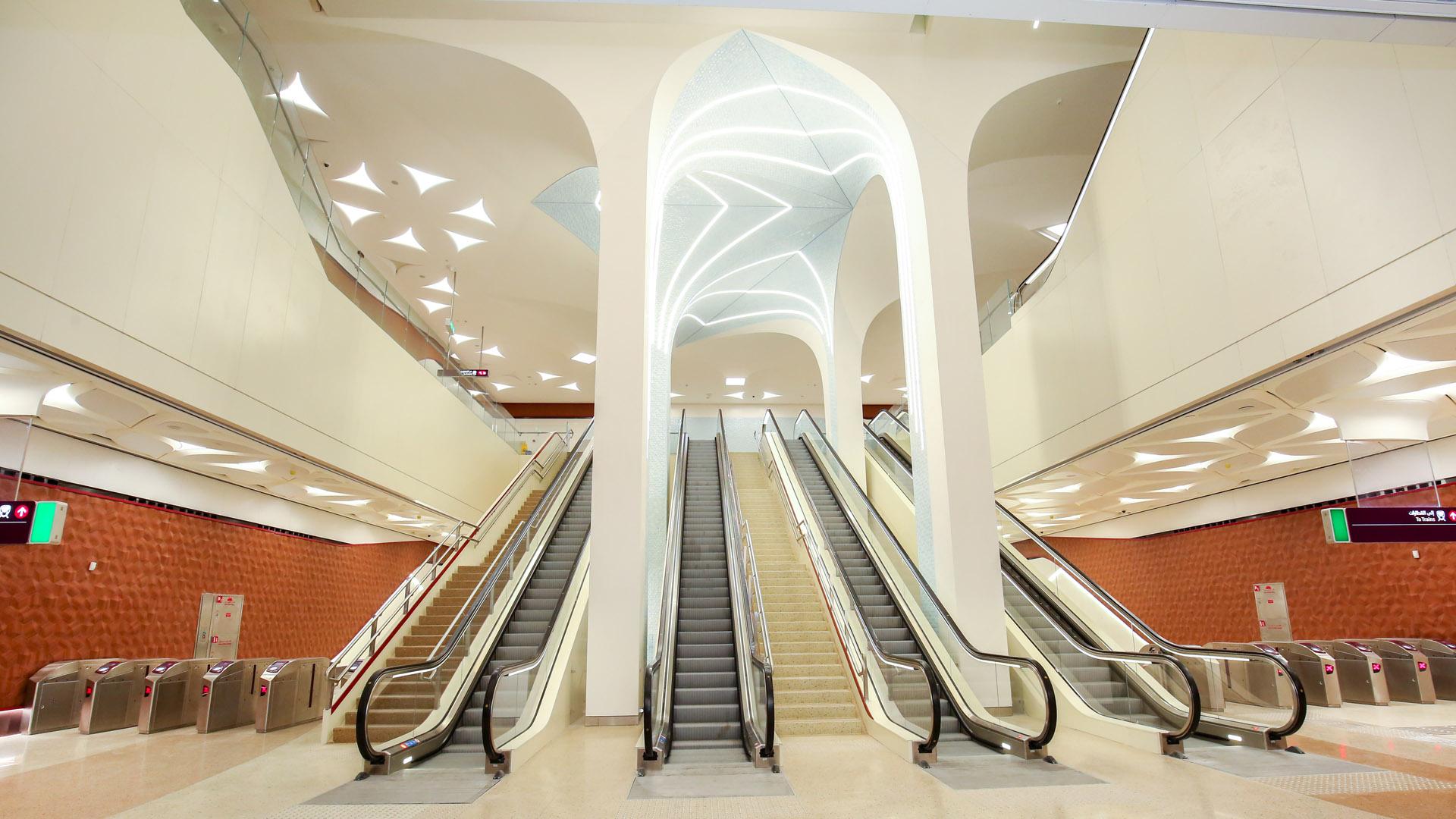 + + +
m3 of recovered excavation materials
Multimedia
Doha Metro Red Line North Underground, Qatar - Webuild Project
Red Line North Underground, Doha Metro System
Information material - Bridge project over the Strait of Messina