Sustainability
M4 Metro: sustainable mobility serving Milan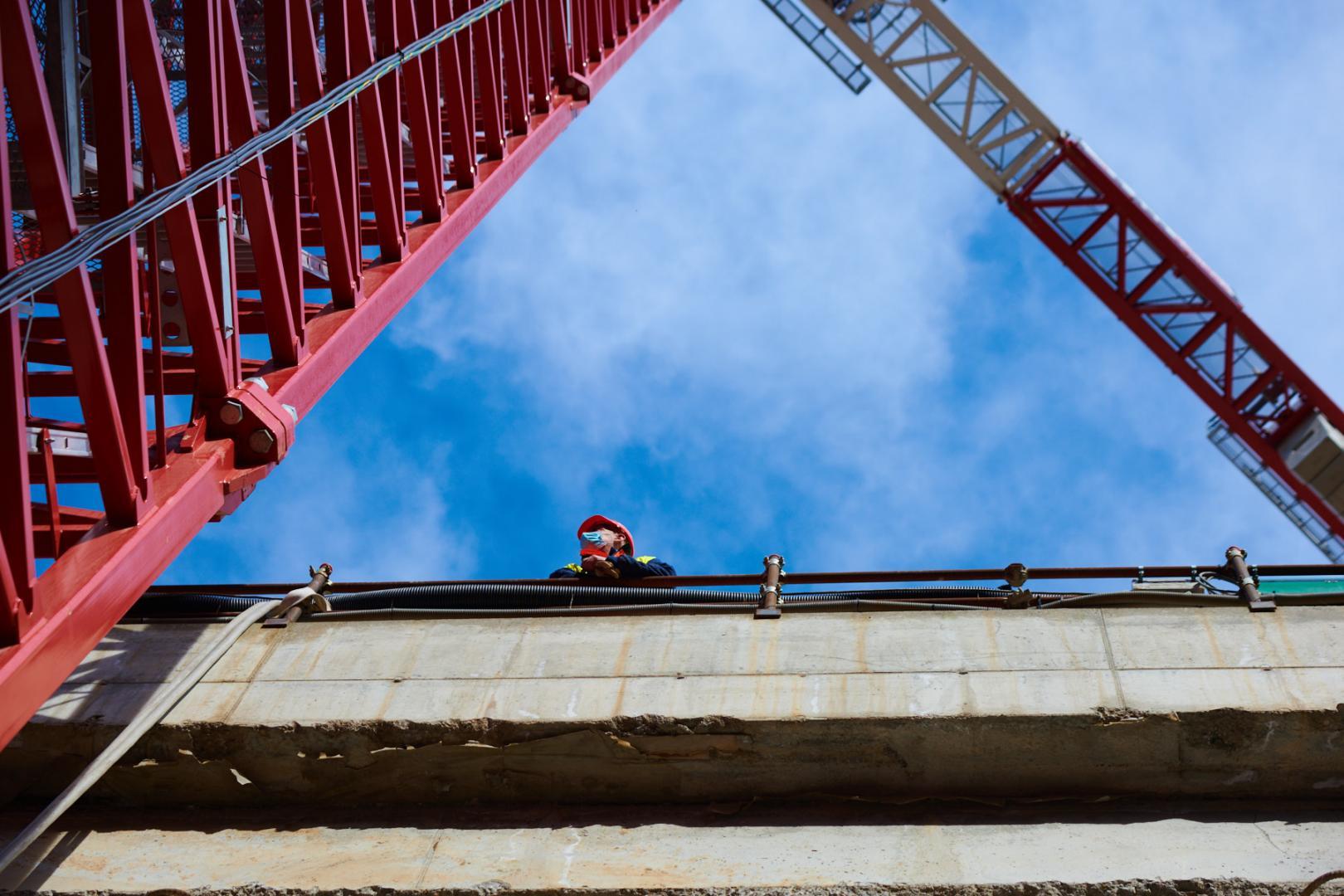 From sustainable construction sites to environmental protection: this is how Milan's M4 Metro came to life
The M4 Metro is not only a symbol of technological excellence and design quality but an infrastructure that will improve Milan's environmental sustainability, with significant benefits for the mobility of Lombard's capital. Once completed, the "Blue" line will be able to transport 86 million people every year, avoiding more than 180,000 car journeys every day. The new metro line will allow a reduction of the city's traffic with a reduction in CO2 emissions of up to 75,000 tonnes per year. 
The new line will significantly impact environmental protection, helping to make Milan an even greener city. The sustainable construction sites on the "Blue Line" were designed to allow the conservation of 169 trees, while also reducing felling by 24% compared to the initial design ideas. Not only that, once works were completed, the Municipality of Milan committed to plant 1,900 new trees along the line, connecting the many green areas on the M4 Metro route, from Forlanini Park to the Idroscalo, to Parco delle Risaie.
Even during the construction phase, utmost attention was paid to reducing the environmental impact of the work. This included decisions such as the disposal of the excavated earth using underground conveyor belts instead of trucks that would have had to drive through the city centre. This system made it possible to reduce driving heavy vehicles, limiting the urban route to just a few hundred metres. This solution fit perfectly into Milan's sustainable mobility model.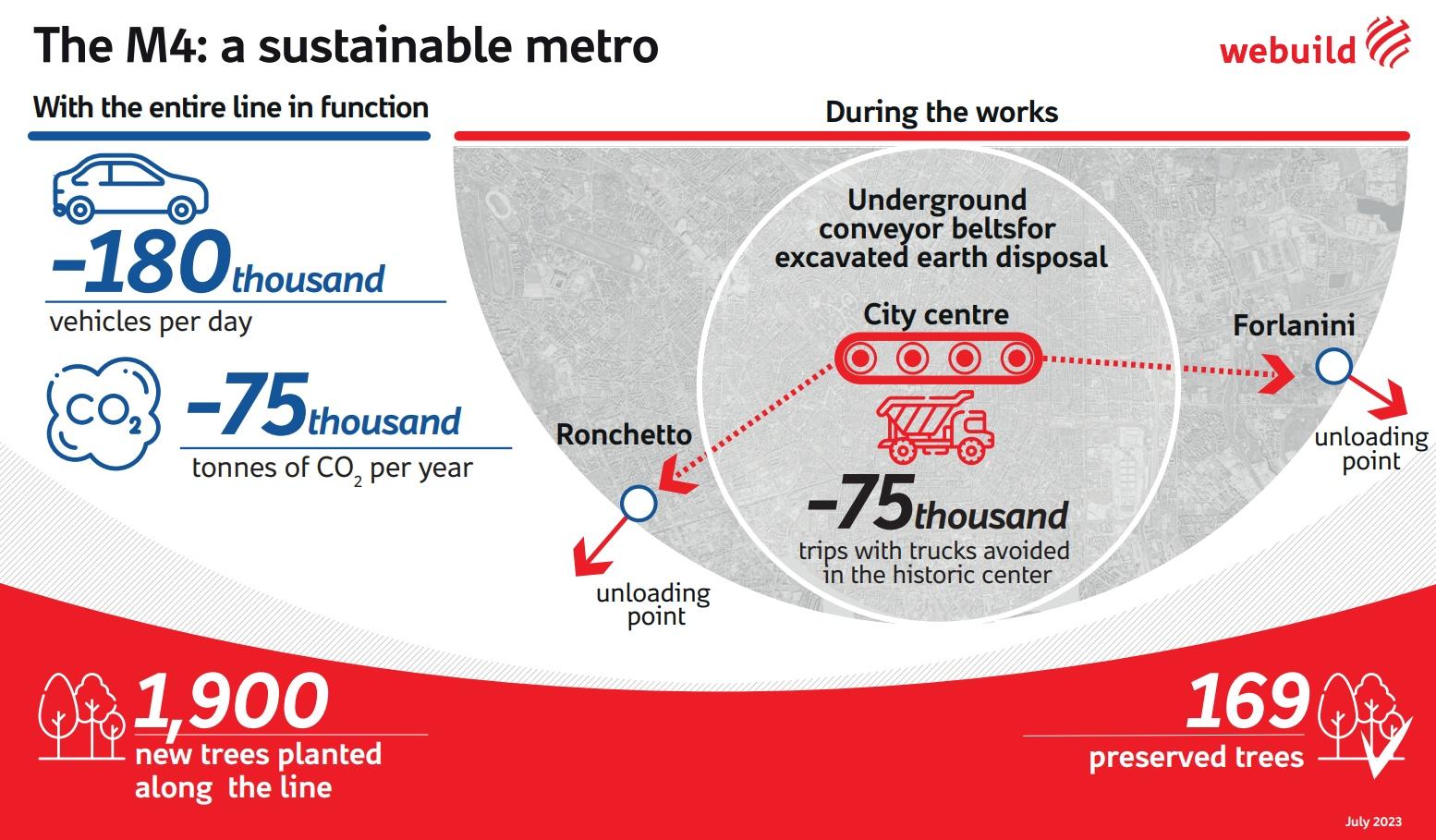 Milan East West – Milan's new Metro - The work in numbers
The M4 is one of Europe's most important underground sustainability projects: an example of the Group's safety leadership 
Pietro Salini
, CEO Webuild
M4: a premium supply chain to make Milan's mobility sustainable
1,196 companies in the supply chain working to bring Milan closer to Europe. A premium workforce serving a project – Milan's Blue Metro – which will change Milan's mobility and encourage citizens' constant participation. 
M4 Metro: sustainable mobility serving Milan
Information material - Bridge project over the Strait of Messina