Technology and innovation
Technology and innovation to change Milan's sustainable mobility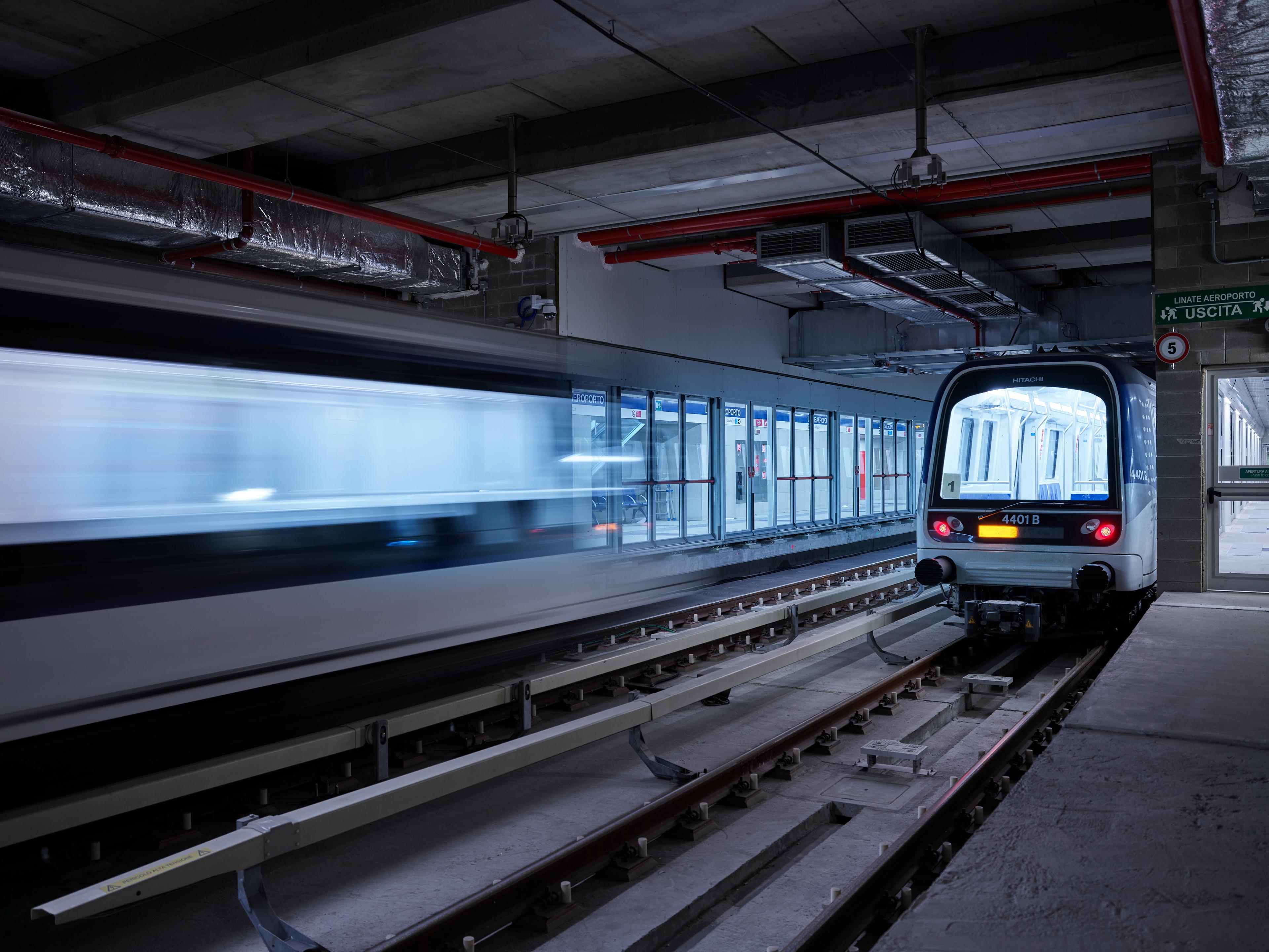 Milan's M4: the smart, driverless and green metro line
Milan's new M4 Metro not only ensures high levels of environmental sustainability, but it is also a fully automated light railway. It retains the characteristics of the classic underground but with higher and less costly technical standards. The M4 will be an entirely underground and fully automated line, a driverless line, which will connect Linate airport with the Milan San Cristoforo railway station. Crossing Milan's historic centre, it will allow rapid travel along the east/south-west route of the city and a significant reduction in road traffic.
The M4 Metro's driverless technology: efficiency and safety
Milan's M4 metro line is built with driverless technology. It therefore does not require the presence of a driver on board. This innovative transport model has already been used in very significant projects. The driverless lines built or under construction by the Webuild Group include Cityringen in Copenhagen; line C in Rome; the new Riyadh metro; and the Grand Paris Express in Paris.
The main benefit of the new driverless lines is that the operating schedule can be varied, i.e., the number of trains in action can be changed based on public demand. This ensures greater operating efficiency linked to varying the frequency of services, higher safety standards at the stations and lower operating costs as there is no driver.
With regard to the M4 specifically, the close frequency of trains is possible thanks to the driverless technology that allows trains to communicate with each other through a Wi-Fi network. Therefore, each convoy knows exactly at what distance the previous or the next one is, approaching without risk of accidents. This state-of-the-art system will allow Milan's new M4 Metro line to transport 24,000 passengers per hour in each travel direction.
Safe, sustainable mobility for citizens
Milan's new M4 Metro line has doors that open automatically at the platform, which guarantees high safety levels for passengers entering and exiting the trains. The doors consist of a fixed frame, sliding doors and emergency exit doors.
The sliding doors are equipped with an emergency opening mechanism that also allows manual opening from the track. This allows passengers an emergency exit from the train to the platform if the vehicle is aligned with normal stopping tolerances.
Milan East West – Milan's new Metro - The work in numbers
Milan's M4: sustainable mobility serving the city
Milan's M4 Metro is a unique work, in mobility, environmental andsustainability terms, which will strengthen the Lombard city's ecological footprint. It will also bring significant environmental, economic, and collective benefits. Once completed, Milan's M4 will be able to transport 86 million people, every year.
Technology and innovation
Information material - Bridge project over the Strait of Messina